Liquid Gold Leaf
Over at Yellow Brick Home, I fell in love with the liquid gold leaf treatment they gave their dog bust. I knew it was something I definitely wanted to try.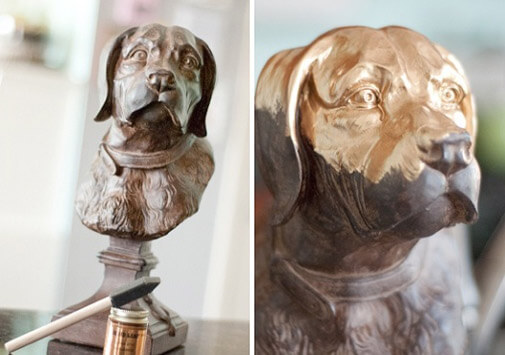 I decided to use the same Plaid Liquid Leaf that they recommended. The next decision was what to paint. A few years ago I found these two figures at a thrift store for next to nothing and spray painted them white. I never did love the way they looked and so I chose them to be the guinea pigs.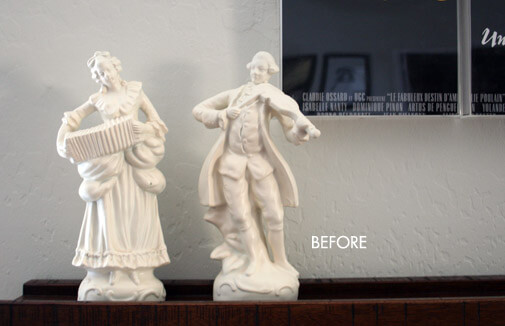 For prep, I simply rinsed and dried them to get rid of any dust. I thought of priming, but then took the lazy route. I used a small paintbrush I had laying around and remembered to shake the bottle every few minutes.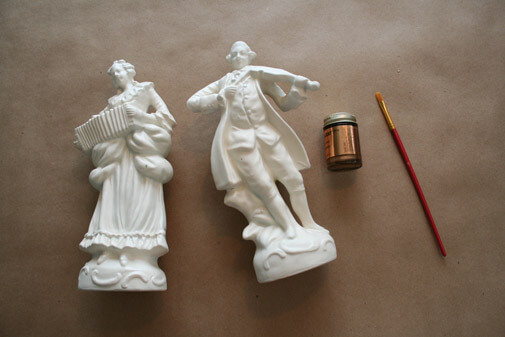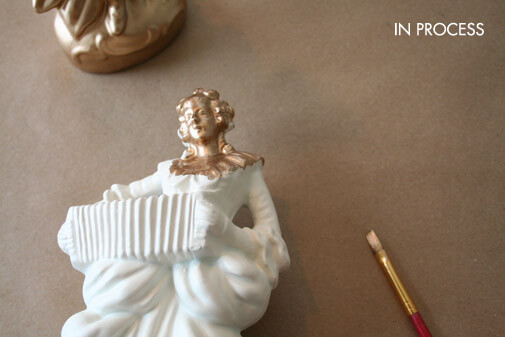 After two coats, I think they turned out pretty great. Now I'm looking all over the house for other things to gold leaf.