May the Goose Be With You
Another year has come and gone. This last Friday, meltmedia celebrated with its annual holiday party. It's a great time to relax and have fun with all of my amazing coworkers. My absolute favorite part is our Secret Santa gift exchange. Every year I do a small painting and this year's was so much fun. I drew my friend Kate's name who loves her dog Lucy (aka "Goose") and everything Star Wars. Here's the portrait I made her of the Goose as a Jedi Knight.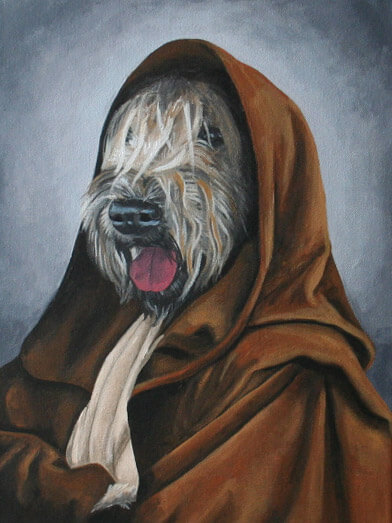 May the Goose Be with You, acrylic on canvas, 12"x18"