Finding My Fashion Style in Four Words
With my desire to dress nicer more frequently, I find myself with the dreaded task of shopping for new clothes. I quickly turned to my sister-in-law, Vanessa, who has a love and keen eye for everyday and affordable fashion. She questioned what style I wanted to achieve and if I had anyone in mind as fashion inspiration. I really didn't have any idea. The only person that came to mind was Charlyne Yi; we not only look alike, but dress alike too.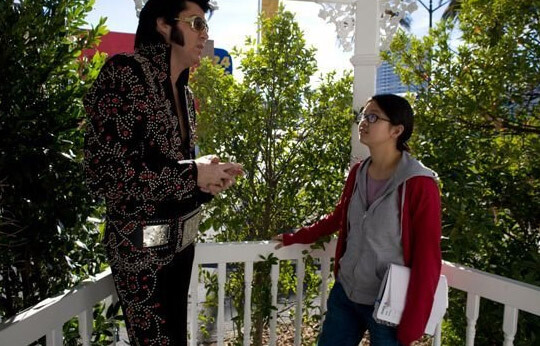 Vanessa encouraged me to look at some fashion blogs and to find outfits I'm drawn to. After several viewings and some image saving, I managed to narrow my style down to four words. I'm hoping this will make my new clothing search easier and more focused.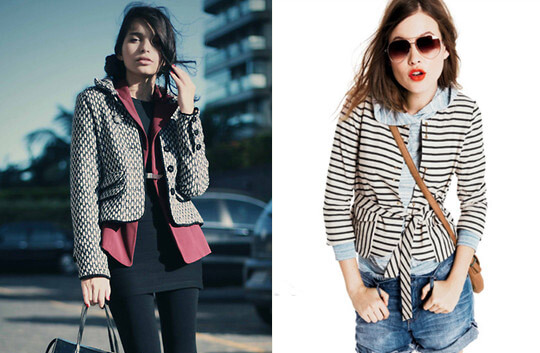 Layered
Consistently, I love looks with multiple layers. I'm a warm weather girl, so I get cold much more easily than most. You'll seldom see me without a hoodie or jacket and I almost always have a long tank top underneath my t-shirts. I contribute my love of layers with my love of feeling swaddled; it just looks so comfortable. Plus, you never want to be stuck in a freezing office building or movie theatre without a couple extra layers.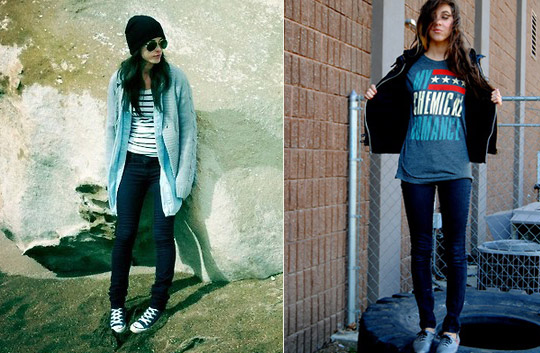 Sporty
Along the same comfort lines, I'm also drawn to more sporty looks. Jeans and sneakers, t-shirts, sweaters, and hoodies: I love them all. I was a big tomboy growing up, always wanting to be one of the guys. I played sports and didn't want to fuss with dresses or makeup. Even still, I like androgynous fashion and sporty looks that don't look frumpy.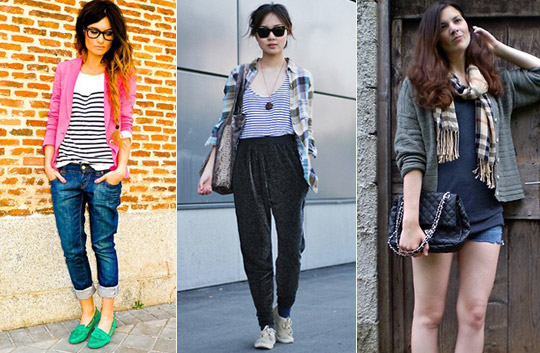 Ill-fitting
I know that good fit is one of the most important factors in clothing selection (I watch Project Runway too). However, I kept coming back to the outfits where the fit was just a little bit off. The jeans are a little bit big in the legs, the sweaters hang a little too loose, and the shirts are a bit too long. Most of my jeans and t-shirts don't fit appropriately, but that's due to weight fluctuation and general laziness. I think what I like most about it is how it looks so casual and effortless.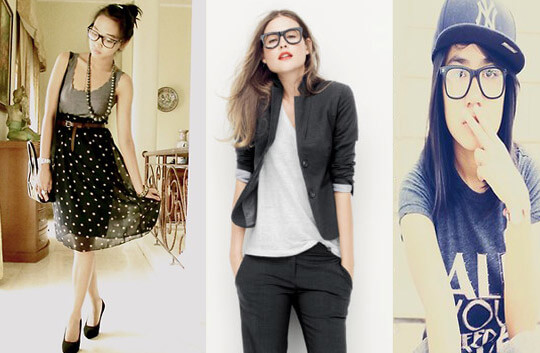 Nerdy
Yes, I do wear thick-rimmed glasses. While I definitely need them to see anything past the tip of my nose, I do love the nerd factor they bring to pretty much any outfit. Cute summer dress and heels? Casual business suit? T-shirt and jeans? Add a pair of black-rimmed glasses and some messy hair and you've got yourself some nerd chic fashion. While I can go to the extreme sometimes (think Buzz Lightyear and Star Wars t-shirts), I still want to keep this aspect of my personality even when dressing up.