Dining Room Makeover
Like with all things, sometimes when you're decorating your home, well, you make mistakes. I always try to remember this and don't keep things around I don't love. Recognizing the Ownership Principle was my first step away from being a hoarder. We value things we own or have paid for more than we would ever pay for said things again.
So a ways back when I installed some green IKEA curtains behind our dining room table, I tried to ignore how much I didn't love them. I gave them several months of thought, weighed some other options, and finally decided to bid farewell. It was a relief to take them down and put in a pair of leaning bookcases. I also finally ordered the Paris metro print I'd been wanting for the past couple years. The space feels lighter, more personal, and much more complete. I'm so happy I didn't let those curtains get the best of me!
The before: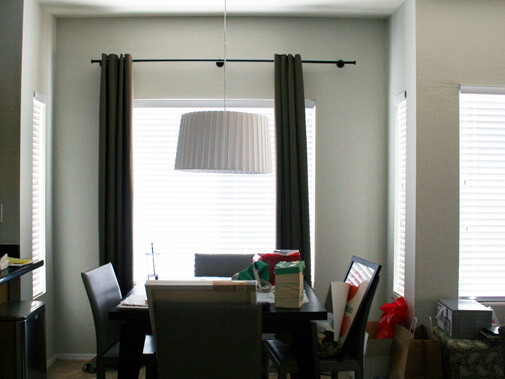 And the after: