Japanese American Gothic
For the past two years, we've been doing Secret Santa at our meltmedia holiday party. I love giving personalized gifts so I decided I'd create custom artwork for whoever I pick. This year, I picked Naomi. He and another coworker, Ben, are great friends who love each other and bicker like an old married couple. I thought it'd be funny to put the two of them in Grant Wood's famous American Gothic. I think he really liked it and it reminded me that I need to paint more just for fun.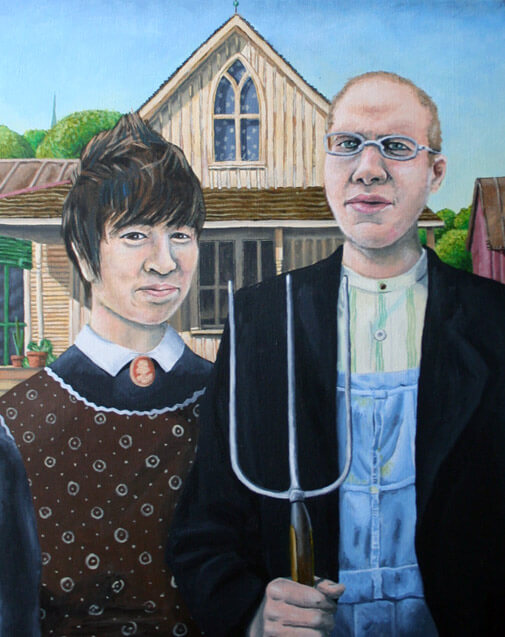 Japanese American Gothic, acrylic on canvas, 16" x 20"