Despicable Me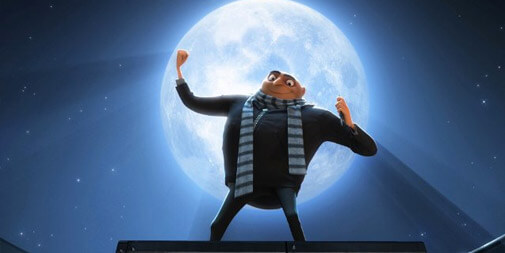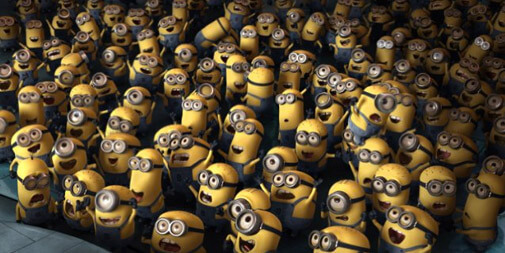 Yesterday I saw Despicable Me and have to say it's one of the best animated films I've seen that hasn't come from Pixar. It follows super villain, Gru, through his dreaming of and eventual success in stealing the moon. Along the way, he interacts with his lovable minions and adopts three adorable and rambunctious children to help him in his quest.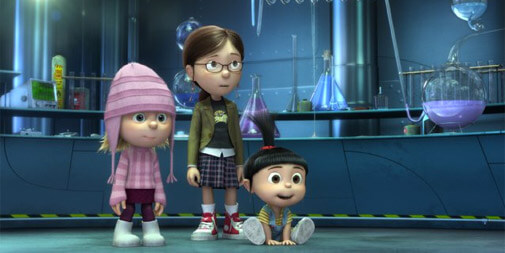 The characters in the film are inviting and endearing; the laughter is infectious. The creators of this film certainly understand "cute" and hurled it at us at every turn. By far the cutest character is Agnes, the youngest of the orphans. Her love of unicorns, fearless curiosity, and huge, puppy dog eyes will make even the biggest cynic smile. During the entire film and especially after she screams, "It's so FLUFFY!!" at the carnival, she reminded me of everyone's favorite weirdo, Katie, from Horton Hears a Who.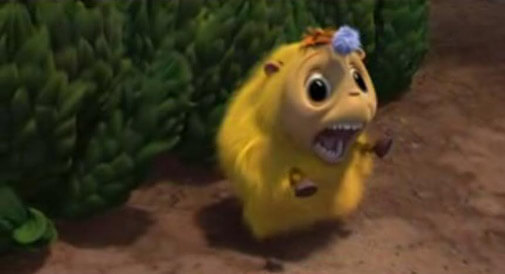 The film is truly a masterpiece, combining beautiful animation with heartwarming characters and coyote and roadrunner, over-the-top violence. I'd recommend everyone see it... at least once.